I'm guessing that you landed on this page as you're searching for affordable Unlimited Web Hosting and you've started finding articles about Unlimited Web Hosting, as that's their actual name and exactly what they claim to offer.
Over the last few months I've been researching their services using my own domain name and web hosting package that's on their servers to test, track and compare their server performance with other leading companies in the UK.
Over the last decade I've spent countless hours putting web hosting companies under the microscope so you don't have to spend time and money testing them yourself or having to experience the frustration of been ripped off.
If you're considering buying a web hosting package with Unlimited Web Hosting, this in-depth review will give you all the information you'll need to decide on whether they are worth your time and money.
THE BOTTOM LINE
We all like to save money on services we use to run our business, BUT this should not come at the expense of a poor performing website that's going to irritate your visitors and cause you problems. This is why I've spent the last few months testing their servers and tracking their
uptime
and overall performance, to see if they deliver.
About Unlimited Web Hosting
How was Unlimited Web Hosting born?
Unlimited Web Hosting is a trading name of UNLIMITED WEB HOSTING UK LIMITED which is a company that was incorporated back in January 8th 2009, with a registered office over at The Copper Room Deva Centre, Trinity Way, Manchester, M3 7BG.
Since then, UWH has:
Hosted 1000's of websites from bloggers to large corporations.
Has achieved cPanel Certified Partner Status.
Maintained an EXCELLENT rating on Trustpilot.
Their cloud web hosting services include affordable shared, reseller, VPS and dedicated hosting services that are available on both cPanel or Plesk control panels, as well as low-cost domain name registrations.
Apart from the above information there is really nothing else on the origins of this company or much information about the people who own and run this company which is a little concerning when you compare this to the transparency of companies such as Krystal Hosting.
Unlimited Web Hosting Pros & Cons
Straight to the point…
Pros
cPanel control panel
Unlimited websites
Unlimited SSD disk space
Unlimited bandwidth
Free SSL certificates
Free daily backups
Cons
Over-selling resources
Below average uptime
No free domain on Standard
Compared to their closest competitors you do get more for your money such as been allowed to host unlimited websites with unlimited bandwidth and SSD disk space, although your website will have below average uptime.
A below average uptime means your website will be inaccessible on a more frequent basis compared to their more reliable competitors, but if you need to host many websites and you're on a tight budget then it's always an option.
With free daily backups and SSL certificates you have an extra added layer of security for yourself and your website visitors at no extra cost, which is a feature that not all UK web hosts offer at this price.
However, they are clearly over-selling their services in a way that they cannot sustain and are making themselves look foolish for doing so as it's a fact that if your website takes off, you will certainly be asked to upgrade due to small print.
If you want to take advantage of their free domain offer then you would have to subscribe to the "Premium" plan although they do offer affordable domain name registration services too, in which their competitors charge more.
Unlimited Web Hosting Features
What's the best Unlimited Web Hosting features?
Unlimited Web Hosting offers a range of low-cost cloud web hosting services that can help you get your blog, website or store online fast and you'll also have access to their cPanel certified support staff which is a huge bonus.
Over on their website you'll find web hosting services that include:
Shared Web Hosting
Reseller Web Hosting
cPanel Web Hosting
Plesk Web Hosting
VPS Web Hosting
Dedicated Web Hosting
Domain Registrations
WordPress Web Hosting
Here's a quick overview of the features:
| SPEC | STARTER | PREMIUM |
| --- | --- | --- |
| Sites Hosted | Unlimited | Unlimited |
| Disk Space | Unlimited SSD | Unlimited SSD |
| Bandwidth | Unlimited | Unlimited |
| SSL Certificate | FREE | FREE |
| Backups | Daily | Daily |
| MySQL Databases | Unlimited | Unlimited |
| Mailboxes | Unlimited | Unlimited |
| Free Domain | NO | YES |
| Control Panel | cPanel or Plesk | cPanel or Plesk |
| Server Resources | Standard | Ultra-High |
| SSH Access | NO | YES |
I must admit that you do get a ton of features for the price but I'm just not convinced that this amount of resources can be sustained, especially when the word "Unlimited" should not even exist within the web hosting industry.
Over-selling is a huge problem in this industry and you should be really cautious of any company that mentions unlimited websites, disk space and bandwidth as it's just not physically possible to offer such a claim without extensive small print.
To ensure you fully understand what they mean when they say "Unlimited" you must be sure to make yourself familiar with their General Terms, which can be found under section 6.5 "Unlimited" features.
If you are a small business owner or a freelance web designer then this is a great service to start out with if you're on a tight budget but you'll not have the server performance you can be proud of, as you get what you pay for.
You can however go with the Premium plan which offers double the server resources for double the price but you can get far better cheap web hosting services for the prices they charge for the premium plan, that is for sure.
Unlimited Web Hosting Loading Speed
How fast will my website load on Unlimited Web Hosting?
If your website takes forever to load then you are going to annoy potential customers who find your website, which means less leads and customers, so your website must load super-fast or your business will suffer.
Faster loading websites give your website visitors a better user experience and also helps you to rank higher within the major search engines, so you will be rewarded with higher conversions if your loading speed performs above average.
In this review of Unlimited Web Hosting I used one of my own domains with a web hosting account on their servers and a basic website (same one I use on all other test accounts) to test how fast the website loads.
TESTING PROCESS
I track both website load times manually and server response times automatically to get a better understanding of how fast and consistent Unlimited Web Hosting's servers perform over long periods of time.
Unlimited Web Hosting Performance Metrics
The following metrics are generated using Lighthouse Performance data.
| METRIC | RESULTS |
| --- | --- |
| First Contentful Paint | 384ms |
| Time to Interactive | 384ms |
| Speed Index | 376ms |
| Total Blocking Time | 0ms |
| Largest Contentful Paint | 384ms |
| Cumulative Layout Shift | 0 |
UnlimitedWebHosting.co.uk Browser Timings
These timings are milestones reported by the browser.
| METRIC | RESULT |
| --- | --- |
| Redirect Duration | 0ms |
| Connection Duration | 46ms |
| Backend Duration | 42ms |
| Time to First Byte | 88ms |
| DOM Interactive Time | 328ms |
| DOM Content Loaded Time | 328ms |
| Onload Time | 352ms |
| First Paint | 384ms |
| FULLY LOADED TIME | 435ms |
Unlimited Web Hosting's cloud web hosting features enterprise-grade Intel® 100% SSD storage using the CloudLinux operating system, which provides a very high level of account security and isolation using technology called CageFS.
This type of web hosting setup delivers increased speed, improved performance and loading speeds, which is why the server response time and the website loading speed is above average.
conclusion
Based on the server performance and browser timing metrics shown above, Unlimited Web Hosting is fractionally faster than some other web hosting companies we have tested. If you decide to host your website with Unlimited Web Hosting then it will offer your website visitors a decent user experience, but check uptime stats below first.
Unlimited Web Hosting Uptime Tracker
How consistent are Unlimited Web Hosting's servers online?
The uptime measurement of your website will determine how consistent your website can be accessed online, so if you're web hosting company has poor uptime, then this could also irritate your customers when they visit your website.
You should always do your research on the historical uptime data of a web hosting company as this will give you a better understanding of what to expect before you sign up rather than finding out the issues down the line.
TESTING process
Every 1 minute I ping my domain name that's hosted on Unlimited Web Hosting's servers automatically so I can constantly monitor uptime performance and also report any downtime that occurs. This allows me to keep track of uptime statistics over long periods of time and all my results can be found below.
Here's the current uptime stats for Unlimited Web Hosting:
| 7 DAYS | 30 DAYS | 90 DAYS |
| --- | --- | --- |
| 99.829% | 99.960% | 99.963% |
Over the last 30 days you can see that the server uptime is not consistent and way below average. Many other customers across other leading review websites have also reported uptime issues, which is a real problem.
If we consider Unlimited Web Hosting's uptime percentage, the downtime is expected to be 3 hours, 30 minutes and 22 seconds that your website will be inaccessible to visitors over a 1 year period.
On their website they claim a 100% network uptime although the uptime of your website that is hosted on their servers which is connected to the network is clearly no where near this result, based on our uptime tracking stats.
However, most of their competitors only guarantee 99.9% uptime and the above results are better than that, so I would say that their uptime is about average.
Unlimited Web Hosting Comparison
How does Unlimited Web Hosting compare to competitors?
There is nothing more I enjoy about building this website than when I can put all my research data of different web hosting providers side-by-side to see how they stack up against each other.
It makes your research of Unlimited Web Hosting so much faster and easier as you have all the most important metrics right in front of you that allows you to compare instantly with their closest competitors.
I have evaluated the "Standard" plan and compared them with the basic web hosting plans offered by Krystal and eUKhost to see if Unlimited Web Hosting is any good.
UWH vs Krystal vs eUKhost
Web Hosting Battle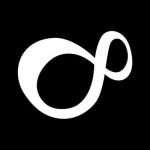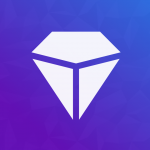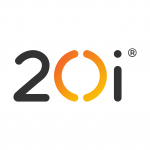 Server Uptime
90 Day Tracking
Server Response Time
London Server
Website Loading Speed
London Server
Websites Hosted
Smallest Package
Free SSL
Secure Sockets Layer
Control Panel
Hosting Management
What Next?
Visit The Winner!
The side-by-side comparison above shows Unlimited Web Hosting is behind their competitors in most of the important server performance metrics including server uptime and server response time.
Even though their server performance is behind their competitors shown in the comparison above, you need to keep in mind that it's only by fractions (milliseconds) which your average website visitor is not going to notice anyway.
In conclusion, they deliver average performance servers on their Standard plan with unlimited websites, bandwidth and SSD disk space at an affordable price, so if you're on a tight budget and you don't mind a small drop in server performance then it's not a bad deal to be fair.
However, if you want your website or your customers websites to perform at their best then this web hosting company is not the best out there at this price point and you don't have to pay much more to get it.
If you want your website to load faster, be online more of the time (better uptime stats), get better customer support and more web hosting features for an even better price, then check out my in-depth 20i hosting review to see why they are my #1 recommendation.
Unlimited Web Hosting Prices
How much does Unlimited Web Hosting cost?
Unlimited Web Hosting has really affordable pricing across all their cloud web hosting and domain name registration services, especially when you consider that you can host unlimited websites on just one account.
You have the option of paying for web hosting packages monthly or you can get 2 months free web hosting by paying on a yearly basis, plus you can test out their services risk-free with their 30 day money back guarantee.
The prices below are based on Unlimited Web Hosting's cPanel web hosting packages and don't include VAT.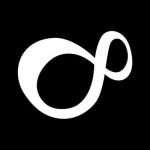 Standard allows you to host unlimited websites, comes with unlimited SSD diskspace, bandwidth, MySQL databases, email accounts and standard resources (1 CPU, 2GB RAM & 25 EP).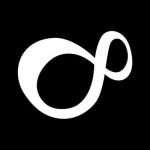 Premium allows you to host unlimited websites, comes with unlimited SSD diskspace, bandwidth, MySQL databases, email accounts and ultra-high resources (2 CPU, 4GB RAM & 50 EP).
DISCLAIMER: I'm not paid a commission if you buy through these links.
The "Standard" monthly fee is a little less than most basic plans offered by other similar web hosts and the amount of resources you get is more than all web hosting providers I have researched, but over-selling is never a good thing.
Unlimited Web Hosting may be one of the cheaper web hosting companies in the UK, but their server performance is average at best and has a long way to go before it's on the same level as their closest competitors.
Unlimited Web Hosting Reviews
Editors & user reviews of Unlimited Web Hosting.
Best Unlimited Hosting.
Unlimited Web Hosting offer a range of great value UK web hosting services including shared, reseller, VPS and dedicated servers backed by cPanel certified support staff. Since 2009 they have built up and maintained a strong reputation for delivering reliable services and support.
Add your review
|
Read reviews and comments