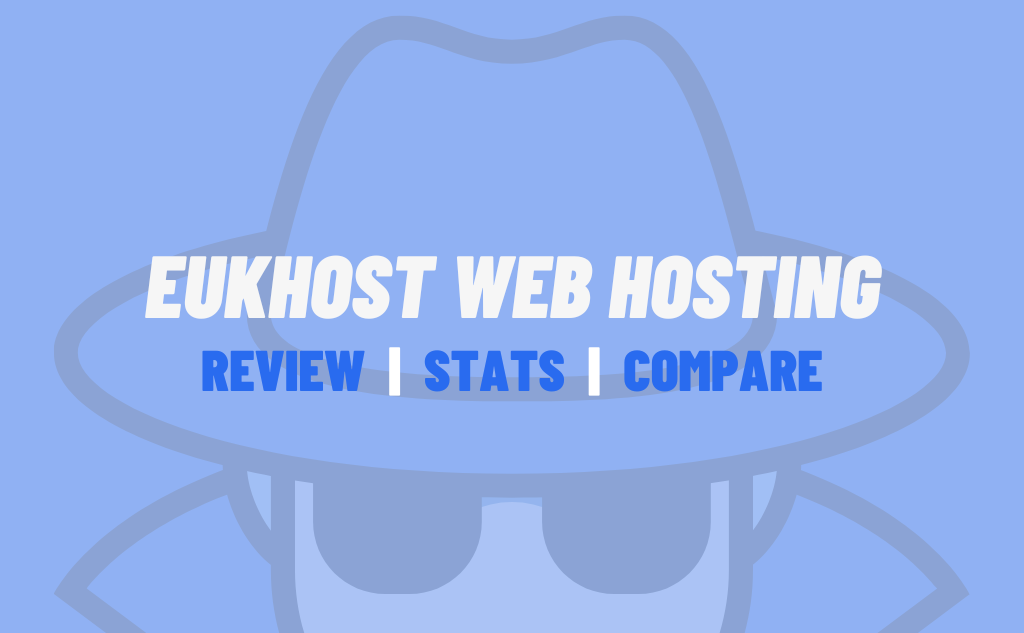 Chances are you have found this post by doing your own independent research on eUKhost by searching for eUKhost Reviews on Google and now you are here, I'm going to tell you everything you need to know.
Your business needs an online presence to be successful at generating local leads from search engines such as Google or Bing when people are searching for your products or services.
A company website is usually the first stop for anyone looking to buy your products or services so it's crucial that you create an informative website that can convert visitors into customers.
However, the content on your website isn't the only thing required to build a successful website.
Consistent accessibility and page loading speeds are important factors that can make or break a website which is why you need to ensure that your web hosting provider has a proven track record.
A web hosting provider such as eUKhost is responsible for managing the technical "back-end of your website and also maintaining the server where your website will live online.
This eUKhost review will help you see if this hosting company delivers on their promises.
So let's get down to business…
About eUKhost Hosting
How was eUKhost web hosting born?
eUKhost has been in the web hosting business for more than 15 years and claims to be one of Europe's first companies to provide fully automated web hosting solutions to their clients.
Even years after its creation, eUKhost continues to be a leader within the web hosting industry through its constantly evolving portfolio of diverse web hosting solutions.
The services they offer include domain registration services, cloud web hosting, virtual private servers (VPS), dedicated servers, reseller hosting services and website security.
Since then, eUKhost has:
Launched data centers in Wakefield, Nottingham, and Maidenhead.
Licensed 150,000 registered domains.
Maintained an "EXCELLENT" rating on Trustpilot.
Reached a customer base of more than 35,000.
eUKhost focuses on providing solutions for their customers by not only offering a range of web hosting services, but also bespoke solutions with the best technology and hardware in the industry.
Their expert customer support team is always available to help resolve any technical issues and I have found them to have above average competence when it comes to solving complex issues.
eUKhost also have transparent pricing WITHOUT hiking renewal fees and offer some of the most affordable cloud hosting in the market which can really benefit small business owners on a budget.
eUKhost Pros & Cons.
Straight to the point…
Pros
cPanel controls
Free domain (yearly account)
Unmetered bandwidth
Free SSL certificate
Host unlimited websites
Above average

uptime
Cons
Account activation delay
AutoSSL failed
Low SSD storage
eUKhost do have quite a lot going for them where the features are concerned as they offer cPanel (my favorite control panel), free domain registration on yearly paid accounts and unlimited bandwidth.
You will also get a few features that you would usually have to pay for with other competitors such as built in spam filtering, daily backups and PHP 7 is enabled with OPcache for high performance websites.
Issues after signing up.
After ordering my hosting package and sending the payment, I was unable to access the control panel as it stated that my hosting account is still been verified and was awaiting to be activated, which took a mind melting 2 hours and 7 minutes.
I contacted live support before I placed my order to ask for the nameservers so I could connect my existing domain to their servers before I ordered hosting but they refused, probably because they have that many nameservers that they are only allocated during the 2+ hours waiting time.
As my domain was not connected when they finally activated my hosting, the AutoSSL that they give me as part of the package had failed to validate due to the domain name not been connected to the hosting.
This means I had to wait additional time for the domain name to connect to their servers after changing the nameservers and then restart AutoSSL to complete validation.
eUKhost Features
What's the best eUKhost features?
The web hosting plans provided by eUKhost are especially valuable for small business owners that want to build a business website or an online store on a small budget, without having to become an expert developer.
Optimised servers, automatic security patching, caching tools and backups can improve the speed and efficiency of your website which will benefit potential customers who visit your home on the web.
It is also good to see that some of the fundamental features such as backups and data security are included in the packages to ensure your files are protected and your website functions effectively.
Here's a quick overview of the main features:
| SPEC | BASIC | INTERMEDIATE | ADVANCED |
| --- | --- | --- | --- |
| Sites Hosted | Unlimited | Unlimited | Unlimited |
| Disk Space | 2GB SSD | 10GB SSD | 20GB SSD |
| Bandwidth | Unmetered | Unmetered | Unmetered |
| SSL Certificate | FREE | FREE | FREE |
| Backups | Daily | Daily | Daily |
| MySQL Databases | 10 | 30 | Unlimited |
| Mailboxes | Unlimited | Unlimited | Unlimited |
| Free Domain | YES | YES | YES |
| Control Panel | cPanel | cPanel | cPanel |
eUKhost has something for everyone, so let us break down the different packages and their respective features to make it easier for you to select the price plan to suit your website needs.
The Basic Plan is a starter option that provides inexperienced or first-time users with a high-performance, simple and convenient solution. It provides enough resources for 10 websites or online store, allowing you to test the service and their performance at a reasonable price.
The Intermediate Plan (which is the company's best-seller according to eUKhost) allows customers to have an additional 8GB SSD storage space with 30 MySQL databases. All other features remain the same as on all other plans, so it's just SSD storage and MySQL databases that change.
The Advanced Plan is promoted for running business websites that involve an increased level of complexity. The plan provides double the amount of SSD storage than the "Intermediate" option and unlimited MySQL databases.
All web hosting plans are managed via the most popular control panel called cPanel and provide a free basic migration to move your website or blog from another host to eUKhost.
Additionally, each option offers full-time expert support; you can use the live chat feature, phone or open a support ticket to resolve any issues you face on the platform quickly.
eUKhost Loading Speed
How fast will my website load on eUKhost?
Ensuring your website loading times are kept to a minimum is an essential factor that needs to be accounted for during website creation, as this will have a large impact on it's ongoing performance.
Faster page loading speeds prevent visitors from waiting for long time periods, resulting in lower bounce rates and better user experience which will have a positive impact on your conversions.
It is a good idea to focus on providing faster loading speeds as even search engines reward faster loading websites with better rankings and can prove to be a competitive advantage.
eUKhost Performance Metrics
The following metrics are generated using Lighthouse Performance data.
| METRIC | RESULTS |
| --- | --- |
| First Contentful Paint | 779ms |
| Time to Interactive | 779ms |
| Speed Index | 738ms |
| Total Blocking Time | 0ms |
| Largest Contentful Paint | 779ms |
| Cumulative Layout Shift | 0 |
eUKhost Browser Timings
These timings are milestones reported by the browser.
| METRIC | RESULT |
| --- | --- |
| Redirect Duration | 0ms |
| Connection Duration | 97ms |
| Backend Duration | 172ms |
| Time to First Byte | 269ms |
| DOM Interactive Time | 713ms |
| DOM Content Loaded Time | 713ms |
| Onload Time | 762ms |
| First Paint | 779ms |
| FULLY LOADED TIME | 1.0s |
conclusion
Based on the server performance and browser timing metrics shown above, eUKhost is one of slowest loading web hosting companies we have tested. Having your website hosted with eUKhost would mean that your website would load around 500 milliseconds slower compared to their closest competitors.
eUKhost servers enable PHP 7.x and Opcache, which aims to provide increased speeds by reducing memory requirements and improving memory management. However, the page loading speed on my test site is below average when compared to other web hosting providers I have tested.
eUKhost Uptime Tracker
How consistent are eUKhost servers online?
The website uptime measurement is the percentage of time the website is online and accessible to visitors, so the ideal website uptime is 100%, but the industry benchmark for high availability is around 99.999%.
You should look for a web hosting provider with a higher percentage of uptime over longer periods of time to ensure minimum downtime and to ensure potential customers can access your website consistently.
TESTING process
Every single minute I ping my domain name that's hosted on eUKhost automatically so I can monitor uptime performance and also detect any downtime. This enables me to keep track of uptime performance over long periods of time and all eUKhost's uptime results are shared here.
Here's the current uptime stats for eUKhost:
| 30 DAYS | 90 DAYS |
| --- | --- |
| 99.998% | 99.992% |
The table above shows eUKhost provides consistent uptime for the 30 days it was measured. When considering the average uptime at the 90-day mark, the stats do not meet the "five-nines availability" goal.
If we go with a 99.993% uptime, the website downtime is expected to be 36 minutes, and 48 seconds over a period of 1 year, so that is still excellent as I've used hosts who have been down that long per week.
eUKhost guarantees an uptime of 99.9% on their website, and they have policies that ensure their clients receive sufficient compensation for any downtime experienced.
The uptime of 99.988% exceeds the promised level of performance as explained on their website, which means they are delivering on their promises over long periods of time.
eUKhost Comparison
How does eUKhost compare to competitors?
When evaluating your options for a suitable web hosting company, it's better to compare the services side-by-side with those of their closest competitors, so you have a technical basis for deciding the best option.
The table below provides a point-by-point comparison of the most important features, package prices and server performance markers for the basic packages offered by each company.
eUKhost vs Krystal vs 20i
Web Hosting Battle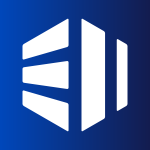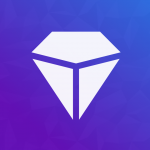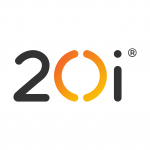 Server Uptime
90 Day Tracking
Server Response Time
London Server
Website Loading Speed
London Server
Websites Hosted
Smallest Package
Free SSL
Secure Sockets Layer
Control Panel
Hosting Management
What Next?
Visit The Winner!
My comparison above shows eUKhost provides an uptime superior to the other web hosts over longer periods of time while also allowing unlimited website hosting and free domain registration (yearly plan).
Server response times and loading speeds are where the web host only has fractionally lower results compared to their competition, so this is not something that would cause an issue.
The main issue on the basic plan is the SSD storage space, which is less than a quarter of other hosts and limits how many files (images/text/plugins/themes) and websites you can host on your account.
However, the price point is a significant pro if you are looking for a more affordable way to create a business website, personal blog or online store and is easy to upgrade if you have more complex requirements in the future.
If you want your website to load faster, be online more of the time (better uptime stats), get better customer support and more web hosting features for an even better price, then check out my in-depth 20i hosting review to see why they are my #1 recommendation.
eUKhost Hosting Prices
How much does eUKhost web hosting cost?
eUKhost provides its customers with a range of cost-effective web hosting solutions, the pricing is transparent with no hidden charges and there's a 30-day money-back guarantee if the services don't meet your expectations.
The prices shown below are based on eUKhost's shared web hosting packages and don't include VAT.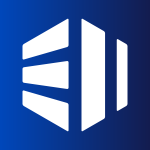 BASIC

Best Price
Basic allows you to host unlimited websites, comes with 2GB SSD diskspace, unmetered bandwidth per month and 10 MySQL databases.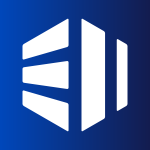 Intermediate allows you to host unlimited websites, comes with 10GB SSD diskspace, unmetered bandwidth per month and 30 MySQL databases.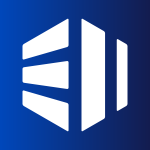 ADVANCED

Best PERFORMANCE
Advanced allows you to host unlimited websites, comes with 20GB SSD diskspace, unmetered bandwidth per month and unlimited MySQL databases.
The basic plan is perfect for small business owners who want to build a company website on a budget with enough room for 1 website to grow for a year or 2, but beyond that the Intermediate plan is more sufficient.
If you intend on adding a lot of high resolution images to your websites and tons of content then you will find that the basic plan will just not cut it, so if that's the case, I'd go straight onto Intermediate if eUKhost is your choice.
eUKhost Reviews
Editors & user reviews of eUKhost.
Best Uptime Statistics.
eUKhost is part of the Hyperslice Group and operates from their registered office in Leeds and through their data centres located in Wakefield, Maidenhead and Nottingham. They have been in the hosting business for 15 years, have 150k registered domains and 30k customers.
Add your review
|
Read reviews and comments