You have found this 20i web hosting review as the chances are, you're doing your own independent research to see how 20i stacks up against the competition and this page will tell you everything you'll need to know.
view rankings!
🏆 20i is Ranked #2.
We test, track and compare the UK's best cheap web hosting companies and rank them all based on performance. View historical data for server uptime, server response times and website loading speeds.
Over the last decade or more working as a freelancer I have managed the web hosting accounts for my clients across more than 50 different web hosting platforms.
This means I have a ton of knowledge and experience with web hosting, even if I do say so myself.
Rather than let this knowledge and experience go to waste, I decided to extensively test a load of the UK's most popular hosting companies to compare their performance with each other and 20i is next on the list.
the bottom line
If you've been thinking about launching a website, blog or online store and you want to do it right then you'll need a reliable web hosting provider so your website loads fast and is online most of the time. Inside this review, we will find out without a doubt if 20i is any good.
Although I'm not a long term customer of 20i, my extensive initial research suggests that other long term customers I have come across highly recommend them due to the great hosting and support they received.
However, I know you cannot just take their existing customers word for it, so inside this in-depth 20i Review you'll find all the verifiable data you need to help you with your research into this company.
So let's jump right in…
About 20i Hosting
How was 20i web hosting born?
Tim & Jonathan Brealey founded 20i web hosting around 5 years ago, but this is not their first rodeo as they have been involved within the web hosting industry for more than 20 years.
In that time they have achieved some amazing things but most of all, they sit on the cutting edge of technology, pushing the boundaries to benefit their clients and constantly evolving their services.
They create innovative tools to make managing a web hosting account easier, so anyone with any level of experience can learn how to manage all aspects of their website inside their bespoke control panel.
Over the last 20 years, Tim & Jonathan Brealey have:
Founded Webfusion, 123-reg & Heart Internet.
Created the first web hosting with a control panel.
Drove down costs of UK domains from £50 to £2.59/year.
Been among the first to offer reseller, VPS & dedicated hosting.
But regardless of all their past success with other companies, 20i web hosting was born out of a desire to go above and beyond what was achieved before it, without any limitations on development.
20i continues their innovation within the web hosting industry based on feedback from it's users, rather than become a stale web hosting provider that will settle for adequate.
20i Pros & Cons
Straight to the point…
Pros
Fast Servers.
Excellent support.
Free SSL certificate.
Affordable monthly fees.
Cons
No cPanel.
No free domain.
Only host 1 site on Startup Plan.
When I first setup my 20i account I had to assign my web hosting package to my domain name as this is not done automatically which will be confusing for people who don't have experience.
After testing 20i for a few months I've come to learn that their server response times and website loading speed is lightning fast, plus they are affordable with free SSL and excellent support.
The My20i web hosting control panel developed in-house by 20i can be quite confusing at first and a bit clunky compared to cPanel which is provided by their closest competitors. I much prefer cPanel as it's easier to navigate, more efficient and user friendly.
Besides my personal preferences, 20i don't offer a free domain name for any package if you pay yearly like others do and you can only host 1 website on the startup plan, although these issues are only minor.
20i Hosting Features
What's the best 20i web hosting features?
20i have a decent range of web hosting services to choose from including shared cloud web hosting, WordPress hosting, VPS hosting, dedicated hosting, reseller hosting and managed hosting.
As the full list of features for their different web hosting packages are so comprehensive, I'm going to discuss the features of 20i's shared cloud web hosting which is the most affordable service they offer.
Here's a quick overview of the features:
| SPEC | STARTUP | PREMIUM | BUSINESS |
| --- | --- | --- | --- |
| Sites Hosted | 1 | 2 | 5 |
| Disk Space | 10 GB SSD | Unlimited SSD | Unlimited SSD |
| Bandwidth | 50 GB | Unlimited | Unlimited |
| SSL Certificate | FREE | FREE | FREE |
| Backups | Daily | Daily | Daily |
| MySQL Databases | 1 | Unlimited | Unlimited |
| Mailboxes (10 GB) | 1000 | Unlimited | Unlimited |
| Free Domain | NO | NO | NO |
| Control Panel | My20i | My20i | My20i |
You don't get very much on the Startup package similar to other providers such as only been allowed to host just 1 website, so that's quite disappointing but if you only need 1 website then it's fine.
The amount of diskspace you get is more than enough to create a small business website on WordPress as you also get 1 MySQL database with WordPress built in which is useful.
With tons of monthly bandwidth, a free SSL certificate and more mailboxes than you could possibly ever want, you'll have everything you need to launch a business website, blog or online store on a budget.
The only real issue I have with 20i is the My20i control panel as I have been using cPanel for so long and find it much easier to use, but there is a 30 day money back guarantee if you want to check it out for yourself.
20i Loading Speed
How fast will my website load on 20i?
I personally maintain my own account on 20i web hosting so I can test the website loading speed and server response times on a daily basis, ensuring more accurate results overall.
This allows me to compare the server response times and website loading speeds of all providers I track and also track how consistent 20i's server performance is, as I have the exact same setup on each provider.
MY simple PROCESS
I track both website load times manually and server response times automatically to get a better understanding of how fast 20i's web hosting servers load over long periods of time.
Here's the current stats for 20i over the last 30 days:
| Metric | Result |
| --- | --- |
| Server Speed | 41 ms |
| Server Response Time | 5 ms |
| Largest Contentful Paint | 3.6 sec |
| Total Blocking Time | 0 ms |
| Website Loading Speed | 179 ms |
The website loading speed I've been tracking on 20i are better than all web hosting providers featured on Hosting Spy, although the server response time is a little slower.
20i Uptime Tracker
How consistent are 20i servers online?
As I mentioned previously, I personally maintain my own account on 20i web hosting so I can test the server uptime on a regular basis, although 20i does not mention of any uptime guarantee on their website like their competitors do.
With this uptime tracking data I can compare 20i's server uptime against other companies I track as I have the exact same setup on each provider so it's just the server performance that will fluctuate over time.
MY simple process
I ping my domain name that is hosted on 20i web hosting automatically every 5 minutes which allows me to see if the website is up or down and then I report any issues publicly for full transparency, so you can see how 20i's uptime performs over long periods of time.
Here's the current uptime stats for 20i:
| 30 DAYS | 90 DAYS |
| --- | --- |
| 99.842% | 99.947% |
As you can see within the table above, 20i's server uptime is not consistent over a 90 day period and is the only web hosting provider on our list that had issues with SSL which had problems renewing.
There has only been a couple of minor server glitches earlier in the year which I have recorded in the downtime section below, but generally they have been average over the last 90 days.
Some of the downtime recorded below on the 20i web hosting server was reported as temporarily overloaded which could mean that too many customers are sharing the same server and it cannot cope at peak times which is something I'm tracking carefully. The SSL renewal also had issues.
What's the downtime history of 20i?
Here is a list of downtime activity I have recorded this year.
| Downtime | Reason | Date | Time |
| --- | --- | --- | --- |
| 1 minute | SSL Expired | July 30, 2021 | 23:04 GMT +00:00 |
| 1 minute | SSL Expired | July 30, 2021 | 22:52 GMT +00:00 |
| 2 minutes | SSL Expired | July 30, 2021 | 22:40 GMT +00:00 |
| 4 minutes | SSL Expired | July 30, 2021 | 22:15 GMT +00:00 |
| 7 minutes | Connection Timeout | July 27, 2021 | 20:49 GMT +00:00 |
| 51 minutes | SSL Expired | July 27, 2021 | 12:13 GMT +00:00 |
| 9 Minutes | Temporarily Overloaded | March 6, 2021 | 04:44 GMT +00:00 |
| 20 Minutes | Temporarily Overloaded | March 5, 2021 | 22:12 GMT +00:00 |
20i Hosting Comparison
How does 20i compare to competitors?
I've made it quick and easy for you to compare 20i alongside their closest competitors (Krystal & tsoHost) by testing and tracking their performance over several months as this can be difficult and time consuming to complete yourself.
In the comparison table below I've listed the most important stats and features based on the shared web hosting packages they offer at the same pricing to see how they compare against each other.
20i vs Krystal vs tsoHost
Web Hosting Battle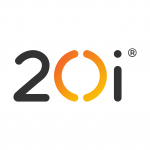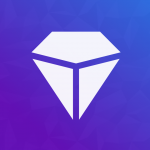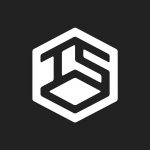 Server Uptime
90 Day Tracking
Server Response Time
London Server
Website Loading Speed
London Server
Websites Hosted
Smallest Package
Free SSL
Secure Sockets Layer
Control Panel
Hosting Management
Based on the results above you can see that 20i has the best website loading speed, although has the worst uptime out of the three over a period of 90 days, but the uptime difference is so small that it's not a real problem.
The real issue with 20i is the fact that they charge the same price as Krystal but only let you host 1 website and worst of all, they don't even offer cPanel which would be the nail in the coffin for me I'm afraid.
20i Hosting Prices
How much does 20i web hosting cost?
It's great that 20i web hosting allow you to pay on a monthly basis which makes it much more affordable for new customers to start a website, as similar competitors can sometimes force yearly pay.
You will find a web hosting package selector at the bottom of their website that allows you to select a yearly plan and you'll be rewarded with 1 month's free web hosting if you want to pay a year upfront.
The prices shown below are based on 20i's shared web hosting packages and don't include VAT.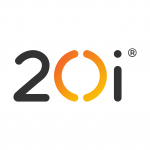 Startup allows you to host 1 website, comes with 10GB SSD diskspace, 50GB bandwidth per month and 1 MySQL database.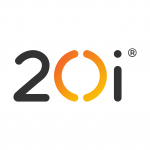 PREMIUM

Best RESOURCES
Premium allows you to host 2 websites, comes with unlimited SSD diskspace, unlimited bandwidth per month and unlimited MySQL databases.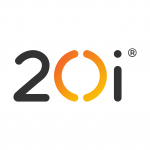 Business allows you to host 5 websites, comes with unlimited SSD diskspace, unlimited bandwidth per month and unlimited MySQL databases.
DISCLAIMER: We are paid a commission if you buy through these links.
Taking everything into account that I have discussed throughout this extensive review, I would recommend 20i web hosting if you're not fussed about cPanel as they do have excellent server performance.
Even if you buy and are not happy with it, you have a 30 day money back guarantee so you can signup risk free and beyond the 30 days, you can cancel anytime without any problems.
In fact you can currently get your first month for just £1.
20i Hosting Reviews
Editors & user reviews of 20i hosting.
20i Overview
20i web hosting was launched around 5 years ago by Tim & Jonathan Brealey, who created WebFusion, 123-reg & Heart Internet. These 2 founders are no strangers to growing industry leading web hosting companies that develop innovative web hosting software and tools.
Add your review