Chances are you have found this post by doing your own independent research on Krystal by searching for Krystal Reviews on Google and now you are here, I'm going to tell you everything you need to know.
view rankings!
🏆 Krystal is Ranked #1.
We test, track and compare the UK's best cheap web hosting companies and rank them all based on performance. View historical data for server uptime, server response times and website loading speeds.
For more than a decade as a WordPress freelancer I've managed literally 1000's of websites, blogs and online stores for myself and my clients across more than 50 different web hosting providers.
To put it simply, I have extensive knowledge and experience with web hosting, even if I do say so myself.
Using all of my knowledge and experience of web hosting and a range of premium testing and tracking tools, I set out on a mission to see whether Krystal delivers on the promises they make on their website.
the bottom line
Whether you want to launch a personal blog, business website, secure online store or ANY other type of website for that matter, you'll need a reliable web hosting provider and in this Krystal review you will discover whether this company has what it takes to win your business.
Although I've only been a customer of Krystal web hosting for just over 2 years, in this time I have come to learn that no other UK web hosting company can match the level of service and support I have received.
However, I understand you cannot just take my word for it alone, so inside this extensive Krystal Review you'll find all the hard data you need to help you with your research.
So let's get to it…
About Krystal Hosting
How was Krystal web hosting born?
Back in 2002 when Simon Blackler (founder and CEO of Krystal) was just 17, he and a friend had just spent the summer creating a fan website for a new computer game that was due to launch.
During this time he had learned the process of building websites and discovered that all websites would need a host, so they could be accessed by everyone else who's online.
This sparked a move into the web design industry as Simon was frustrated that other people, including his friends father where been taken advantage of and been charged extortionate fees for little in return.
The more websites they built, the more reliable web hosting became a priority but the industry back then was full of cowboys and fly by night merchants who were in it simply for the money.
Simon decided that the industry needed someone people could trust, someone who had their best interests at heart and someone who could deliver value, quality and transparency, without it costing a fortune.
Krystal was launched to achieve that goal.
Since then, Krystal has:
Transformed into the UK's largest independent web hosting provider.
Won "Best Host" at the ISPA's.
Maintained an "EXCELLENT" rating on Trustpilot.
100% renewable electricity from sources like the sun, wind and sea.
What you will notice the most and what is most refreshing about this particular web hosting company is the fact that you can put a face to the name, which is almost unheard of within this industry.
For complete transparency, Krystal has a "Stats" page that displays real-time info about their business such as how many tickets where resolved, phone calls answered, new clients signed up and other useful info.
Krystal does this to help you understand that they have nothing to hide, unlike a lot of other faceless corporations that you will surely come across on your search for the best web hosting company.
Krystal Pros & Cons
Straight to the point…
Pros
Lightning fast servers.
Award winning support.
99.99% uptime guarantee.
Free SSL certificate.
Affordable monthly fees.
Cons
No free domain on Amethyst.
Only host 2 sites on Amethyst.
Domains are expensive.
As a customer of Krystal myself I have had stress free hosting for my own and my clients websites for years as their services are consistent across the board, but I've also found a few glitches that I'll explain later.
Websites load super fast on the Litespeed webserver (with integrated caching for WordPress users too), uptime is consistent and the support staff have won awards for their dedication to customer service.
The cons I have listed for Krystal are only minor as domain names cost money to register and if you are only paying £4.99/month for hosting then its easy to understand why there's no free domain on Amethyst.
Krystal also only allow you to host 2 websites on Amethyst plan which is understandable as if you are paying a small monthly fee then your resources will reflect that. However, Krystal's closest competitors only allow you to host 1 website for the same monthly fee.
Krystal's domain registration fees are also quite expensive but Krystal is not a domain registrar at the core of their business, they are a hosting company who offer domain names for your convenience.
If you want to get the best price on your domain name then register this with an accredited domain registrar who specialise in domain name registration, as this is when you can get the best price.
No matter where you register your domain name, you can connect it to any hosting company you decide to buy from as you can simply change the nameservers on your domain to point to your hosting server.
Krystal Hosting Features
What's the best Krystal web hosting features?
Krystal have a wide range of web hosting services including shared cloud web hosting, application specific web hosting, managed WordPress hosting, VPS hosting, dedicated hosting and enterprise hosting.
As the full feature lists for each of these web hosting services is so extensive, I'm going to focus on the features of Krystal's shared cloud web hosting which is at the most affordable end of the scale.
Here's a quick overview of the features:
| SPEC | AMETHYST | RUBY | SAPPHIRE |
| --- | --- | --- | --- |
| Sites Hosted | 2 | Unlimited | Unlimited |
| Disk Space | 10 GB SSD | Unlimited SSD | 100 GB Premium NVMe |
| Bandwidth | Unlimited | Unlimited | Unlimited |
| Performance | Standard | Enhanced | High |
| SSL Certificate | FREE | FREE | FREE |
| Backups | Daily | Daily | 4-hourly |
| Free Domain | NO | YES | YES |
| Control Panel | cPanel | cPanel | cPanel |
It's understandable that the smaller packages on Krystal don't offer as much as other providers but in my opinion that is a good sign that they are not overselling and can manage server loads more efficiently.
Hosting companies that promise unlimited diskspace and bandwidth are lying as they cover there own backs in the small print which allows them to pull the plug on websites that disrupt a shared server.
Krystal claims they offer unlimited bandwidth and diskspace on some plans which is disappointing.
I know from personal experience that if you're on a shared server and you start getting millions of website visitors or even hundreds of thousands each month, your website will go down as it will pose a risk.
If you start to attract thousands of website visitors on a monthly basis and you have a shared web hosting package with Krystal, you may be asked to upgrade to a more powerful server such as VPS or dedicated to ensure you don't effect other customers on the same server. This is standard procedure.
The problem you have with shared web hosting is the fact that several other websites are sharing the same resources but most providers have provisions in place to disable websites that consume too many resources.
When you are first launching your new website then the smaller packages are always most ideal for you to test the waters and a great thing about Krystal and other similar hosts is that they can scale with you.
No matter how popular your website becomes, Krystal has the capability to scale to your needs although if you run a small business website then you will more than likely never find the need to upgrade.
Krystal Loading Speed
How fast will my website load on Krystal?
As I maintain my own account on Krystal I can test the server response times and website loading speeds on a daily basis as I have the same default website as I do for all other providers I test.
This allows me to compare the server response times and website loading speeds of all providers as I basically have the exact same setup on each provider so it's just the server performance that is different.
MY simple PROCESS
I track both server response times automatically and website load times manually to get a better understanding of how fast Krystal's web hosting servers load over long periods of time.
Here's the current stats for Krystal over the last 30 days:
| Metric | Result |
| --- | --- |
| Server Speed | 141 ms |
| Server Response Time | 2 ms |
| Largest Contentful Paint | 1.6 sec |
| Total Blocking Time | 0 ms |
| Website Loading Speed | 201 ms |
Why is website loading speed important?
How fast your website loads will ultimately effect how much success you have with your website as a slow loading website will irritate your website visitors and force them directly into the hands of your competitors.
To give you a better idea of how important website load speed is, here's a few stats:
1 in 4 visitors would abandon a website that takes more than 4 seconds to load.
A 1 second delay in website load time reduces customer satisfaction by 16%.
64% of shoppers who are dissatisfied with a website will shop somewhere else.
46% of users don't revisit poorly performing websites.
Sources: LoadStorm, Econsultancy.
As you can see from the statistics listed above, how fast your website loads is very important to your website visitors and can have a massive impact on your conversions.
How to test website loading speed?
If you already have a website online and you want to see how fast it loads with your current web hosting provider then you can do this yourself by entering your website address on one of the following tools:
Krystal Uptime Tracker
How consistent are Krystal servers online?
As I maintain my own account on Krystal I can test the server uptime on a regular basis, which allows me to check if Krystal deliver on their 99.99% uptime guarantee as listed on their website.
This gives me the opportunity to compare Krystal's server uptime against all other providers as I basically have the exact same setup on each provider so it's just the server performance that is different.
MY simple process
I ping my domain name that is hosted on Krystal web hosting automatically every 5 minutes which allows me to see if the website is up or down and then I report any issues publicly for full transparency, so you can see how Krystal's uptime performs over long periods of time.
Here's the current uptime stats for Krystal:
| 30 DAYS | 90 DAYS |
| --- | --- |
| 99.998% | 99.992% |
As you can see within the table above, Krystal's uptime is consistent and online most of the time which means they are reliable for hosting small business websites and also eCommerce websites.
There has only been a couple of minor glitches over the last 3 months which I have recorded in the downtime section below, but generally they have been above average over the last 30 days.
Krystal delivered on their promise of a 99.99% uptime guarantee over a 90 day period, which is an excellent sign that they do deliver on their promises as we now have the hard data to prove it.
What's the downtime history of Krystal?
Here is a list of downtime activity I have recorded this year.
| Downtime | Reason | Date | Time |
| --- | --- | --- | --- |
| 1 Minute | Internal Server Error | July 27, 2021 | 01:36 GMT +00:00 |
| 5 Minutes | Internal Server Error | June 2, 2021 | 04:53 GMT +00:00 |
| 3 Minutes | Connection Timeout | May 31, 2021 | 00:26 GMT +00:00 |
| 3 Minutes | Connection Timeout | March 21, 2021 | 10:27 GMT +00:00 |
| 12 Minutes | Connection Timeout | March 5, 2021 | 22:13 GMT +00:00 |
| 4 Minutes | Connection Timeout | February 25, 2021 | 18:36 GMT +00:00 |
Why is server uptime important?
If a potential customer visits your website and it's offline they make think your business is closed, so to ensure you don't damage your reputation or lose business, you need website with excellent uptime.
Additionally, If you are paying for marketing your website such as on Google Ads or Facebook ads and your website is offline, you could be losing money by the minute.
That's why it's important that you learn about the uptime history of a web hosting service before you decide to buy hosting, as a reliable and consistent provider is essential for your business.
How to track server uptime?
If you already have a website online and you want to track the server uptime of your existing web hosting provider to see how consistent they are over a long period of time, then check out:
This will allow you to determine whether the server uptime with your existing web hosting provider is better than it would be on Krystal web hosting.
Krystal Hosting Comparison
How does Krystal compare to competitors?
While it can be difficult and time consuming to determine yourself how similar web hosting companies perform compared to each other, I've made it quick and easy for you by testing, tracking and comparing Krystal web hosting with 2 of their close competitors (20i & tsoHost).
In the comparison table below I've listed the most important stats and features based on the smallest web hosting packages they offer on their respective websites to see how they stack up.
Krystal vs 20i vs tsoHost
Web Hosting Battle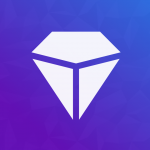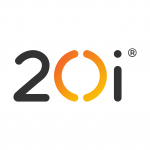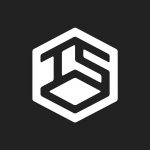 Server Uptime
90 Day Tracking
Server Response Time
London Server
Website Loading Speed
London Server
Websites Hosted
Smallest Package
Free SSL
Secure Sockets Layer
Control Panel
Hosting Management
Based on the results above you can see that Krystal has a more reliable and balanced set of features and more consistent server performance over long periods of time compared to the competitors.
Krystal Hosting Prices
How much does Krystal web hosting cost?
A great thing about Krystal web hosting is that you can pay on a monthly basis which makes it much more affordable for small business owners to get started as similar hosts demand a full year upfront.
If you expect to have your website online for the long term and want to save money with Krystal then you can get 2 months free when paying annually or 6 months free when paying triennially.
The prices shown below are based on Krystal's shared cloud web hosting packages and don't include VAT.

Amethyst allows you to host 2 websites, comes with 10GB SSD diskspace, unlimited resources and standard performance.

RUBY

Best Value
Ruby allows you to host unlimited websites, comes with a free domain name, unlimited SSD diskspace, unlimited resources and enhanced performance.

SAPPHIRE

Best Performance
Sapphire allows you to host unlimited websites, comes with a free domain name, 100GB Premium NVMe diskspace, unlimited resources and high performance.
DISCLAIMER: We are paid a commission if you buy through these links.
There are way too many web hosting review websites that recommend packages that look good on the surface as they entice you with the lowest fee's on the first year, but when it comes around to renewal, you'll be asked for triple the fee.
Most large companies want their fees a year upfront and the fees for the second year can triple, but with Krystal you can pay monthly for as long as you need the web hosting package, so they get kudos for that. Krystal are transparent with their pricing structure and don't sting you with renewal fee hikes.
Before you commit to purchasing any web hosting package with any provider, ensure you are clear on their pricing structure and renewal policy so you know what to expect when it's time to renew your package.
Krystal Hosting Reviews
Editors & user reviews of Krystal hosting.
Editor's Choice
Krystal is the largest independent web hosting company in the UK and has been delivering a range of shared, VPS, and dedicated hosting services for 18 years. Unlike other large faceless companies who often have hidden extras or extortionate renewal fees, Krystal are honest, reliable and personal.
Add your review
|
Read reviews and comments