You have stumbled upon this tsoHost web hosting review as the chances are, you're doing some research into this company to see if tsoHost is any good for hosting your website and you'll find your answers here.
VIEW RANKINGS!
🏆 tsoHost is Ranked #4.
We test, track and compare the UK's best cheap web hosting companies and rank them all based on performance. View historical data for server uptime, server response times and website loading speeds.
Successful businesses need successful websites that can provide their audience with relevant information and is not only dependent on its content, but also its accessibility and experience, which is where web hosting comes in.
The right hosting service will help make browsing your site a seamless experience – by handling the technical details on the backend, so this makes it an important decision for your business.
With my decade of web hosting experience I decided to test companies such as tsoHost to see if they do actually deliver what they say and I've published all my testing data of this company on this page.
About tsoHost
How was tsoHost web hosting born?
TsoHost was founded in 2003 in the UK as a web hosting company. The company takes pride in providing affordable high-performance hosting and excellent customer service, and keen attention to detail.
Its name was chosen keeping in mind it was and is a palindrome, which reflects on how they know the industry forwards and backward.
The site was launched to provide customers with hosting facilities, including domain names, WordPress hosting and custom server solutions.
Since then, tsoHost has:
Established state of the art data centers in the UK, Bulgaria, and Singapore.
Joined the London Internet Exchange (LINX), improving data performance and reliability.
Maintained an "EXCELLENT" rating on Trustpilot.
Reached a customer base of more than 250,000.
TsoHost is based on three principles they refer to as the Tso Trilogy and the trilogy reflects the values of the company that they attribute their success to:
They know hosting back to front:
With over a decade's experience in the industry, the company has developed expertise in the field.
Customer service with caliber:
The company promises superior customer service with live chat and email support services.
Keeping it simple:
They focus on saving time and provide their customers with easy to understand web hosting solutions.
tsoHost Pros & Cons.
Straight to the point…
Positive
cPanel control panel
Free domain (yearly account)
Unmetered bandwidth
Free SSL certificate
Negatives
Account setup failed.
No nameservers.
No free SSL on economy.
TsoHost is a cost-effective option for shared and cloud hosting plans and the platform provides a range of web hosting services at varying price points so you can find the right solution for your needs.
They also don't offer free domain names on yearly plans and no SSL certificate on smaller plans, unlike most of its competitors and the server uptime is also less than the promised 99.9%.
Issues after signing up.
As I need a web hosting account on tsoHost for testing purposes I discovered that after I created my account it failed to setup my hosting so I had to contact support and they resolved this quickly.
I also used an existing domain name so I had to ask support for their A records and add these to my own domain manually as they don't have nameservers to simplify the process, which can be confusing if you don't have experience.
However, if you register a domain name with tsoHost at the same time as ordering web hosting, then I'm 100% certain that your account will setup automatically and connect to your package on it's own without any problems.
tsoHost Features
What's the best tsoHost features?
TsoHost has a range of hosting services to choose from, including:
Cloud-based web hosting
cPanel hosting
WordPress hosting
Business hosting
Virtual private server hosting
Dedicated server hosting
Managed Server Hosting
SSL certificates
Cloud-based web hosting uses cutting-edge technology, and the packages provide a mix of services to help businesses manage their websites effectively. Each plan comes with an easy-to-navigate cPanel which simplifies the interface to save valuable time.
Here's a quick overview of the features:
SPEC
ECONOMY
DELUXE
ULTIMATE
MAXIMUM
Sites Hosted
1
5
10
200
Disk Space
100GB SSD
Unlimited
Unlimited
Unlimited
Bandwidth
Unlimited
Unlimited
Unlimited
Unlimited
Memory (RAM)
512MB
512MB
1GB
2GB
SSL Certificate
NO
NO
YES
YES
Backups
Daily
Daily
Daily
Daily
MySQL Databases
Unlimited
Unlimited
Unlimited
Unlimited
Mailboxes
Unlimited
Unlimited
Unlimited
Unlimited
Free Domain
(Yearly Plan Only)
YES
YES
YES
YES
Control Panel
cPanel
cPanel
cPanel
cPanel
TsoHost provides solutions for different websites; whether you're starting out or expanding your current site – there's an option to support your needs at any time.
The Economy Package is the most basic package that tsoHost offers, and it provides enough resources for a starter website while allowing you to test the site and its offers at a reasonable price.
The Deluxe Package allows you to scale up your website and provides more space and flexibility while managing multiple sites, giving you the opportunity to take your website to the next level.
The Ultimate Package is the most popular with its enhanced memory allowing you to handle high amounts of website traffic for more complex websites.
The Maximum Package provides a more advanced set of features and performance which is better suited to companies with complex sites that require hi-resolution images and videos.
All options offer the basic migration feature through which the users can move their current blog or website to the new plan. The eCommerce migration is only available for the "Ultimate" and "Maximum" options, which allows the transfer of complex and transactional sites to the plan.
tsoHost Loading Speed
How fast will my website load on tsoHost?
Website loading speeds are crucial to the success of your site. The loading speed can even help determine your ranking on search engines, and any compromise on speed leaves a bad impression on your customers.
Simply put, if your website visitors cannot load your website, you will frustrate your potential customers and they are more likely to visit your competitors' website, causing your profits to suffer.
MY simple PROCESS
I track both website load times manually and server response times automatically to get a better understanding of how fast and consistent tsoHost's servers perform over several months.
Here's the current stats for tsoHost over the last 30 days:
| Metric | Result |
| --- | --- |
| Server Speed | 142 ms |
| Server Response Time | 16 ms |
| Largest Contentful Paint | 1.6 sec |
| Total Blocking Time | 4 ms |
| Website Loading Speed | 288 ms |
The loading speed is well below Google's 2-3 second benchmark, while the server response time is average compared to all the other similar competitors we have researched.
tsoHost Uptime Tracker
How consistent are tsoHost's servers online?
Website uptime is another key metric for your website. The loading speed will become redundant if the site has no accessibility. It can be a stronger deterrent to your customers, considering 88% of online customers are less likely to return to a site they have had a bad experience with.
A 99% uptime might seem like a good percentage, but it adds up over time. By the end of the year, you will have experienced downtime of 87 hours and 36 minutes which is why a higher percentage is coveted for web hosting.
MY simple process
Every single 5 minutes I ping my domain name that's hosted on tsoHost automatically so I can monitor uptime performance and also detect any downtime. This enables me to keep track of uptime performance over long periods of time and all tsoHost's results are published below.
Here's the current uptime stats for tsoHost:
| 30 DAYS | 90 DAYS |
| --- | --- |
| 99.904% | 99.965% |
TsoHost commits to a 99.90% service uptime, not including planned or emergency server maintenance and we recorded uptime of 99.965%, so they have over delivered on their promises which is always a good sign.
However, the uptime we recorded is average compared to their competitors and would result in your website been unavailable for 3 hours, 4 minutes and 4 seconds over the period of 1 year.
This downtime can result in a loss of website traffic and conversions for your business website.
What's the downtime history of tsoHost?
Here is a list of downtime activity I have recorded this year.
| Downtime | Reason | Date | Time |
| --- | --- | --- | --- |
| 1 minutes | Connection Timeout | July 27, 2021 | 02:57 GMT +00:00 |
| 38 minutes | Connection Timeout | July 26, 2021 | 19:32 GMT +00:00 |
| 2 minutes | Internal Server Error | July 26, 2021 | 19:06 GMT +00:00 |
| 4 Minutes | Connection Timeout | May 3, 2021 | 20:49 GMT +00:00 |
| 5 Minutes | Internal Server Error | March 31, 2021 | 14:57 GMT +00:00 |
| 2hr 20 min | Internal Server Error | March 9, 2021 | 00:11 GMT +00:00 |
tsoHost Comparison
How does tsoHost compare to competitors?
In your search for the best web host, it would be beneficial to compare tsoHost with some of its competitors to ensure you're getting the best deal, so let's compare features, performance and price points for the basic package.
tsoHost vs Krystal vs 20i
Web Hosting Battle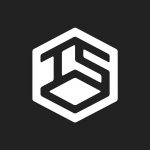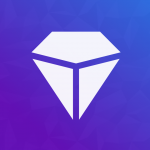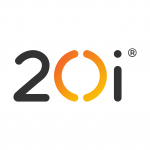 Server Uptime
90 Day Tracking
Server Response Time
Average
Website Loading Speed
London Server
Websites Hosted
Smallest Package
Free SSL
Secure Sockets Layer
Control Panel
Hosting Management
The results show the tsoHost has some solid features, including storage space and bandwidth but the server performance over long periods is where tsoHost suffers and has average server uptime.
Despite a few glitches on the uptime, the server response time and website loading time is only fractionally slower that their competitors, which helps to keep visitors happy, so this is not really a big issue.
You get far much more diskspace than any other provider for such a low cost but as they only allow you to host 1 website and don't offer free SSL on their smallest package, this just puts them behind the competition.
tsoHost Prices
How much does tsoHost web hosting cost?
tsoHost provides its customers with a range of cost-effective web hosting solutions with the choice of either a monthly or annual subscription, so you are not forced on a yearly plan if you don't want to be.
The prices shown below are based on tsoHost's shared web hosting packages and don't include VAT.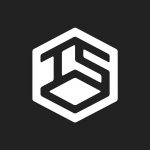 Economy allows you to host 1 website, comes with 100GB SSD diskspace, unlimited bandwidth, 512MB memory and 50% off standard SSL.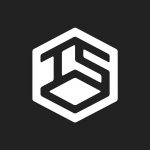 DELUXE

BeTTER VALUE
Deluxe allows you to host 5 websites, comes with unlimited SSD diskspace, unlimited bandwidth, 512MB memory and 50% off standard SSL.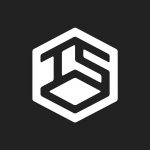 Ultimate allows you to host 10 websites, comes with unlimited SSD diskspace, unlimited bandwidth, 1GB memory and free standard SSL.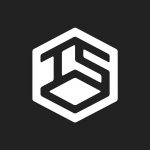 MAXIMUM

Best PERFORMANCE
Maximum allows you to host 200 websites, comes with unlimited SSD diskspace, unlimited bandwidth, 2GB memory and free SSL certificates.
DISCLAIMER: We are paid a commission if you buy through these links.
If you have tried all other web hosting companies we have featured and they are still not doing it for you then check out tsoHost as a last resort, they have a 30 day money back guarantee so it's risk free.
tsoHost Reviews
Editors & user reviews of tsoHost.
Average Performance
tsoHost based out of Hayes, Hillingdon is a popular UK web hosting provider that offers a range of cloud based cPanel hosting along with VPS, dedicated and managed servers with website security packages and domain name registration services available.
Add your review

tsoHost Web Hosting Review 2021