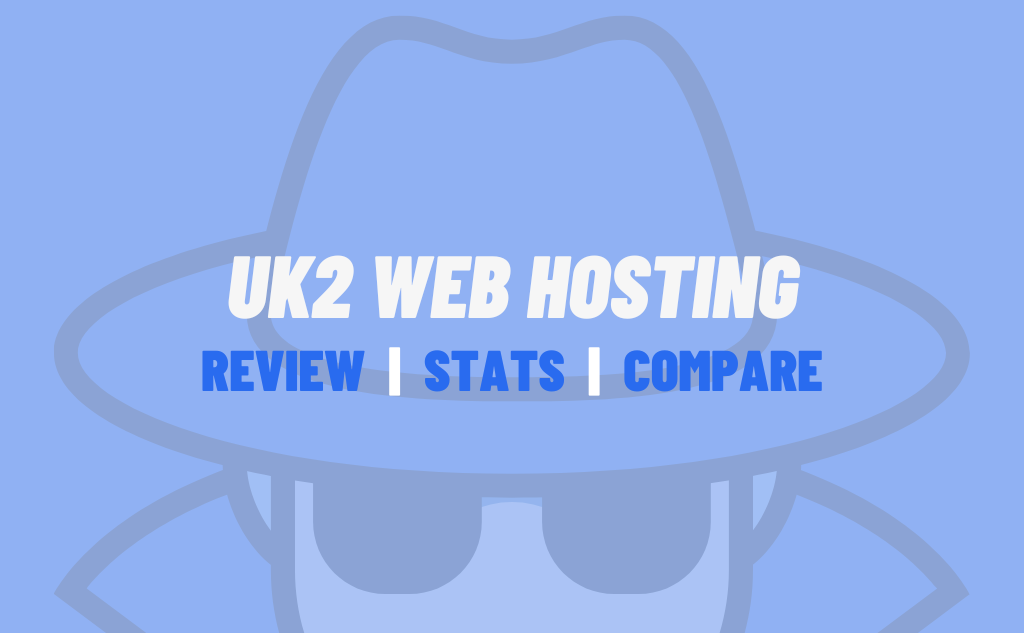 My goal when writing this UK2 Hosting Review was to publish a valuable resource you can use to research all aspects of this web hosting company including the latest server performance metrics, uptime stats, features and prices.
Here's an overview of what I found during my research:
After tracking server performance and uptime stats for several months, I discovered that UK2 Hosting don't deliver the best server performance. They have below average uptime and website loading speeds compared to their competitors.
While there is an abundance of web hosting companies within the UK who claim to deliver the best services, it can be hard for you to determine which companies to trust, unless you test and compare their performance against each other.
Testing them all yourself will take several months of your time and a small fortune in hosting fees, which is the whole reason for Hosting Spy as I do the research for you by testing companies such as UK2 hosting.
THE BOTTOM LINE
Over the last decade of helping clients manage their websites I have seen first hand the amount of stress a poor performing hosting company can cause a business owner. This is the reason I have made it my mission on Hosting Spy to help people avoid choosing the wrong hosting company and only recommend the very best.
As I track the server performance of many other similar web hosting companies within the UK at the same time, this gives me all the rock solid data I need to make it simple for you to compare UK2 hosting with their competitors.
I have spent several months testing and tracking this company and have published all of my research on this page, so all you have to do is navigate to the section that interests you the most to see the test results.
You will find the side-by-side server performance comparisons near the bottom of this post so you can see how they stack up against their closest competitors who offer similar web hosting packages at similar prices.
So let's get down to business…
About UK2 Hosting
How was UK2 Hosting born?
UK2.net was launched back in October 1998 within the UK by Bo Bendtsen, a Danish entrepreneur with the goal of providing an affordable way for people to register domain names.
Within just 2 years they had grown to more than 435,000 customers and became the UK's biggest web hosting provider, although they failed to hold or grow their market position after Bendtsen retired from the company in 2002.
Under new chief executive Erik Anderson, their customer base shrank by a massive 50% and he ended up stepping down in 2006 to make way for Ditlev Bredahl who steered the company to financial health by 2009.
Since 1998, UK2 Group:
Was ranked the 2nd most reliable hosting company in the World by Netcraft in 2009.
Ranked 45th on the list of fastest-growing private technology companies in Britain for 2011.
Maintained an "EXCELLENT" rating on Trustpilot.
In 2011 Lloyds Development Capital (LDC) acquired a majority stake in UK2 Group as part of a management buyout and after agressive expansion in Britain and Latin America, LDC sold UK2 Group to The Hut Group, an online retailer.
I don't have any personal experience of The Hut Group although from my research they seem to specialise in eCommerce software that helps scale beauty and nutrition brands, so do with that what you will.
In my personal opinion I prefer to use a web hosting company that has not sold out to the highest bidder, the founder is still in control and their entire team is focused on serving the existing customers of one brand, not 100's like The Hut Group.
UK2 Hosting Pros & Cons
Straight to the point…
Pros
Monthly billing available
Free domain name (yearly plans)
Free website migration
Free SSL certificates
Free CDN included
Cons
Renewal price hikes
Support is hit and miss
Only 1 website on starter plan
Average uptime
Slow loading speeds
UK2 Hosting has a lot of decent features that you can benefit from and they don't overcharge for that privilege such as free SSL certificates and CDN (Content Delivery Network) that can help to improve the performance of your website.
However, there are far more superior web hosting companies that offer similar features at a similar price who can deliver better website loading speeds and server uptime, so you're best comparing the performance with their competitors.
While UK2 Hosting don't force you to pay a full year upfront, they entice you with massive discounts and a free domain name if you do, but the price will almost double in year 2. Just make sure you have understood and agree with their renewal terms so the renewal fee does not come as a surprise.
At the time of writing this review, current customers of UK2 hosting who submit their opinions on sites like Trustpilot are reporting issues with shared hosting and email functionality as well as instances of incompetent support or ignorance.
All in all, I'm just not convinced that it was the best move for UK2 Hosting to sell out to The Hut Group as I just feel that since Bo Bendtsen (founder of UK2) left the company, their reputation and passion for the industry has fallen off a cliff.
UK2 Hosting Features
What's the best UK2 Hosting features?
According to UK2 Hosting they offer super speedy web hosting services with lightning fast website loading times by utilizing Litespeed PHP and Zend OpCache, although you best check out my test results further down the page.
No matter if you want to build a personal blog, small business website or an online store, they have packages that are optimised for each need and make it much easier for first time website builders to launch their first site quickly.
UK2 Hosting has a range of web hosting services which include:
Shared cloud hosting
Virtual private servers
Dedicated servers
Email hosting
WordPress Hosting
eCommerce hosting
Website Builder
CDN & SSL
UK2 Hosting's WordPress web hosting costs more than their standard cloud web hosting although their is no real difference in the features as WordPress can be installed inside the control panel of their standard cloud hosting.
If you want to build a website and don't have much experience then their website builder option would make it easy for you to build a simple website although the design options are limited and you'll pay extra each month for that feature.
Inside their eCommerce web hosting you will find an online shop builder that gives you all the tools you'll need to create your store front, add new products and accept payments online without needing any tech skills.
Their eCommerce web hosting is quite expensive considering that you can create an online store easily on their standard cloud hosting by installing WordPress and WooCommerce, which would reduce the monthly cost up to 75%.
Here's a quick overview of the specifications:
SPEC
STARTER
PRO
ENTERPRISE
Sites Hosted
1
10
Unlimited
Disk Space
10GB
Unlimited
Unlimited
Bandwidth
Unmetered
Unmetered
Unmetered
Memory (RAM)
1024MB
1024MB
1024MB
SSL Certificates
Unlimited
Unlimited
Unlimited
Backups
Daily
Daily
Daily
MySQL Databases
10
Unlimited
Unlimited
Mailboxes
Unlimited
Unlimited
Unlimited
Free Domain
(Yearly Plan Only)
YES
YES
YES
Control Panel
cPanel
cPanel
cPanel
Unlike a few other of their competitors, they don't try to over-charge you for adding SSL to your website which offers security and privacy for people who visit and interact with your website.
You get access to unlimited free shared SSL certificates due to their integration with Let's Encrypt, although if you want a dedicated SSL certificate to improve security even further then they do offer premium services inside the control panel.
To further improve the performance and security of your website that's hosted on UK2 Hosting's servers they have also integrated CloudFlare which helps you avoid security threats from hackers and helps to deliver content faster.
UK2 Hosting Loading Speed
How fast will my website load on UK2 Hosting?
One of the main performance metrics you want to research when deciding on your new web hosting provider is the website loading speed, as this will determine how fast your website will load when people visit your domain name.
If you have a slow loading website then you are going to irritate people browsing your pages and if you are a small business that wants to generate new leads and customers from your website, then this will reduce conversions.
While there are many aspects of a website that can slow it down, the last thing you want is a slow server that will make things worse as you want to offer an excellent user experience for every person who visits your website.
Before you even start building your new website or transferring your existing website on to the servers over at UK2 Hosting, it would be useful to know how fast a website will load beforehand compared to their competitors.
MY simple PROCESS
I have my own domain name and basic website already hosted over on UK2 so I can track a wide range of performance metrics over long periods of time using advanced testing software. This will give me the data I'll need to compare with their competitors later on in this review.
UK2 Hosting Performance Metrics
The following metrics are generated using Lighthouse Performance data.
| METRIC | RESULTS |
| --- | --- |
| First Contentful Paint | 1.3s |
| Time to Interactive | 1.3s |
| Speed Index | 1.3s |
| Total Blocking Time | 0ms |
| Largest Contentful Paint | 1.3s |
| Cumulative Layout Shift | 0 |
UK2 Hosting Browser Timings
These timings are milestones reported by the browser.
| METRIC | RESULT |
| --- | --- |
| Redirect Duration | 0ms |
| Connection Duration | 47ms |
| Backend Duration | 574ms |
| Time to First Byte | 621ms |
| DOM Interactive Time | 812ms |
| DOM Content Loaded Time | 813ms |
| Onload Time | 1.3s |
| First Paint | 1.3s |
| FULLY LOADED TIME | 2s |
The website loading speed for UK2 Hosting is quite shocking to say the least and based on the above metrics alone I would not recommend hosting your website with them, especially since the website I used in the test was just 39.3KB.
conclusion
Based on the server performance and browser timing metric test results, UK2 hosting is one of slowest loading web hosting providers that I have ever tested. If your website was hosted with UK2 Hosting it would load around 1.5 seconds slower compared to their closest competitors who offer similar features and price.
UK2 Hosting Uptime Tracker
How consistent are UK2 Hosting's servers online?
If your website is down (known as downtime) then nobody can load your website which means you wont generate any leads or make any sales from your website, so it's important that you keep your downtime to minimum.
In order to do that you need a web hosting company with an excellent "Uptime" record, which is why I constantly track the uptime of all web hosting companies featured on Hosting Spy, so you can compare them with each other to find the best.
Not only do I track the uptime statistics of UK2 Hosting to use the data for comparisons, but I also do this over long periods of time to see how consistent they are and if they actually deliver on the promises they make on their website.
MY simple process
Every single minute my Uptime Tracker pings my domain name that's hosted on UK2 Hosting automatically so I can monitor uptime performance and also detect the reasons for any downtime issues. This enables me to keep track of server uptime performance over long periods of time, which I've published for you below.
Here's the current uptime stats for UK2 Hosting:
| 30 DAYS | 90 DAYS |
| --- | --- |
| 99.935% | 99.977% |
Based on these uptime stats your website would be down for 2 hours 0 minutes and 58 seconds over 365 days, which is currently below average compared to other web hosting companies we are tracking, which are 99.99% and above.
UK2 Hosting promises a 99.995% server uptime guarantee on their website, but my data confirms that the average uptime over a time period of 90 days was 99.977%, which means they are NOT delivering on their promises.
UK2 Hosting Comparison
How does UK2 Hosting compare to competitors?
What is exciting for me about doing this research is that I now have all the most important metrics for all the web hosting companies I feature on Hosting Spy and can compare the best hosting companies side-by-side.
If you were to do this yourself for all the most popular web hosting companies within the UK it would take you literally 1000's of hours and a small fortune to undertake, but you have instant access to the results below.
UK2 vs Krystal vs 20i
Web Hosting Battle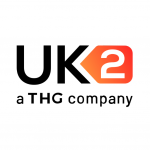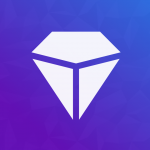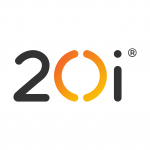 Server Uptime
90 Day Tracking
Server Response Time
Average
Website Loading Speed
London Server
Websites Hosted
Smallest Package
Free SSL
Secure Sockets Layer
Control Panel
Hosting Management
What Next?
Visit The Winner!
The comparison of the test results shown above quite clearly reveal the performance of UK2 Hosting is below average and was outperformed by their closest competitors on literally every major performance metric including server uptime, server response time and website loading speed.
As far as the website loading speed goes, it is more than 1.5 seconds slower than Krystal hosting and when you consider that the website on both servers was the exact same in the test, it clearly shows the performance is lacking.
If you want your website to load faster, be online more of the time (better uptime stats), get better customer support and more web hosting features for an even better price, then check out my in-depth 20i hosting review to see why they are my #1 recommendation.
UK2 Hosting Prices
How much does UK2 Hosting cost?
UK2 hosting offer a range of affordable web hosting plans and don't force you to pay yearly upfront if you don't want to which is ideal for small business owners who want plenty of resources but are on a small budget.
You can save a considerable amount of money however if you do pay at least 1 year upfront as the not only offer you a discount of up to 50% off, but they also offer a free domain name registration for 1 year if you do.
The prices shown below are based on UK2 Hosting's standard shared web hosting package prices, they don't include VAT and also don't reflect any current promotional discounts they may have running when you visit their website.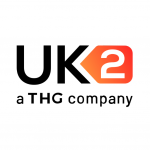 Starter allows you to host 1 website, comes with 10GB diskspace, 10 databases, unmetered bandwidth, 1024MB memory, free SSL, unlimited mailboxes, free CDN and daily backups.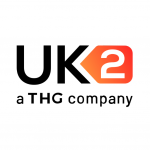 PRO

Best VALUE
Pro allows you to host 10 websites, comes with unlimited diskspace, unlimited databases, unmetered bandwidth, 1024MB memory, free SSL, unlimited mailboxes, free CDN and daily backups.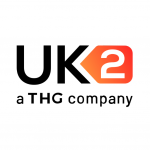 Enterprise allows you to host unlimited websites with unlimited diskspace, unlimited databases, unmetered bandwidth, 1024MB memory, free SSL, unlimited mailboxes, free CDN and daily backups.
While they do offer massive discounts for new customers on their first year of service you must be fully aware that you'll be paying double the price on the 2nd year, plus you'll also be charged for the domain name at full whack.
Before you commit to buying web hosting with UK2, make sure that you first understand and agree to their renewal fee's as they can literally more than double the price and may come as a shock if you're not expecting the auto rebill.
---
Closing thoughts:
Thank you for taking the time to read this UK2 Hosting Review and I hope you found this a valuable resource during your research. I have spent many hours putting this research together for your benefit, so you can find the best host.
If you did find my research useful I would really appreciate it if you could share this post on your social media using the share buttons that can be found at the top and bottom of this page.
If you decide to join UK2 Hosting OR you are a current/previous customer of UK2 Hosting, please share your own review and opinions with my readers so we can create a better resource together to help more people.
UK2 Hosting Reviews
Editors & user reviews of UK2 Hosting.
Below Average.
After tracking server performance and uptime stats for several months, I discovered that UK2 Hosting don't deliver the best server performance. They have below average uptime and website loading speeds compared to their competitors.
Add your review
|
Read reviews and comments