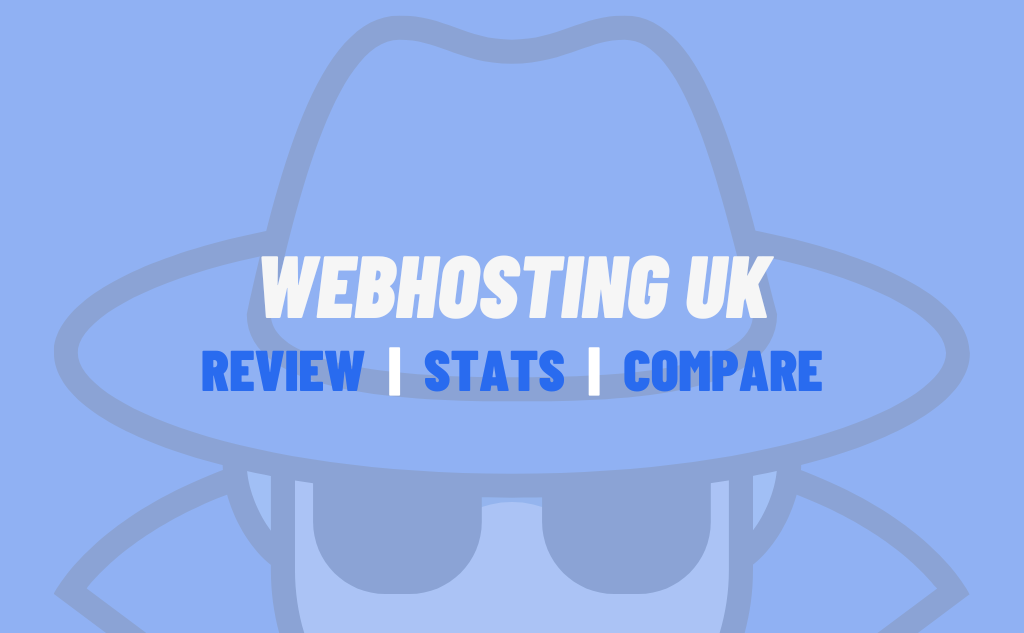 I'm assuming you have found this post by doing your own independent research on Webhosting UK by searching for Webhosting UK on Google and now you're here, I'll tell you everything you need to know.
Setting up a website is one of the first things a business should do to establish its online presence. It provides potential customers a platform to browse your offers, learn about your company and its values.
A website is a communication channel that can generate customer interest which is why it's important to select the right web hosting company so your website is accessible and loads fast for visitors.
Web hosting companies are there to protect you from the overwhelming logistics and technicalities of managing a website so you can focus on creating content customers can get excited about.
It would be beneficial to do your due diligence and look into a few options for web hosting services and handling the back-end of your website, as this can ultimately affect customer experience.
If you're considering Webhosting UK as an option, you're at the right place. We'll give a breakdown of their services and packages along with an unbiased review based on actually using their web hosting platform.
About Webhosting UK
How was Webhosting UK born?
Webhosting UK started in Leeds as a privately-owned company Hosting Heaven in 2001. Over their 20 years' worth of experience, they have become one of the UK's largest web hosting providers.
Overtime they have expanded their product offering to continue serving their client needs by providing innovative solutions while keeping up with the market trends.
Their services include hosting, servers, domains, SSL and security.
Since then, Webhosting UK has:
Hosted more than 1,000,000 websites on their network.
Entered into partnerships with Dell and Microsoft.
Maintained an "EXCELLENT" rating on Trustpilot.
Served over 35,000 customers.
Being a privately owned company not owned by corporations has allowed Webhosting.UK.com to prioritize their customers while holding themselves responsible to only their clients.
They also place an increased focus on research and development because of which they invested in emerging and latest technologies to provide modern hosting solutions for their customers.
Webhosting UK Pros & Cons
Straight to the point…
Pros
cPanel control panel
Free domain (yearly account)
Unmetered bandwidth
Free SSL certificate
Cons
Account activation delay
AutoSSL failed
Minimum quarterly billing
You get quite a lot for your money compared to similar web hosting providers but generally that is to over compensate for a history of poor server performance but they are quite decent to be fair.
For such a low monthly price (even if it's billed quarterly at the minimum) you are still getting cPanel with unmetered bandwidth, free SSL certificate and above average website loading, albeit average uptime.
I would not expect miracles for the price and they are over selling their services in my own personal opinion so you should expect below average server performance compared to their leading competitors.
However, I ran into a few problems…
Webhosting UK is the identical setup to eUKhost as they are both owned and operated by Hyperslice® Group, which means I was unable to access the control panel as it stated that my hosting account is still been verified.
This took a mind sizzling 2 hours and 28 minutes before my account was activated. It took that long I actually started digging a hole through my computer desk to retain my sanity and pass the time.
I also ran into more problems after activation due to the fact that I was using a domain name I had already registered with another company, but if you are registering your domain with Webhosting UK, you'll not have the issues below.
As you're assigned nameservers after your purchase, you cannot prepare your existing domain to connect to their servers either which means an even longer delay as you're not given the details until after activation and SSL will also fail to validate. This will be confusing if you have no web hosting experience.
The AutoSSL failed similar to eUKhost as my domain was still waiting to connect, so again I had to restart AutoSSL to validate my domain after waiting what felt like an eternity.
Web hosts like Krystal Hosting automatically activate and provide nameservers beforehand so you don't have to endure this type of stress and frustration, especially if you are new to web hosting as I can imagine you would think it's broken or something.
Webhosting UK Features
What's the best Webhosting UK features?
Webhosting UK provides a portfolio of services to meet clients needs, such as:
Linux Web Hosting
Windows Web Hosting
Cloud Web Hosting
Reseller Web Hosting
VPS Web Hosting
Dedicated Web Hosting
Domain Registrations
SSL & Security Services
Their web hosting platform offers plans for hosting on both Linux and Windows. cPanel powers the Linux control panel while Windows comes with Plesk, making the service easy to use on their respective platforms.
cPanel provides users complete control over their Linux hosting account by setting up and managing their websites. The Windows platform provides access to the latest Microsoft technologies along with PHP and MySQL.
Both operating systems come complete with Webhosting UK's daily backups, excellent customer service, email management services, and security tools for superior performance.
Here's a quick overview of the features:
| SPEC | STARTER | PREMIUM | ADVANCED | DEVELOPER |
| --- | --- | --- | --- | --- |
| Sites Hosted | 2 | 5 | 15 | Unlimited |
| Disk Space | 5GB SSD | 10GB SSD | 20GB SSD | 40GB SSD |
| Bandwidth | Unmetered | Unmetered | Unmetered | Unmetered |
| SSL Certificate | FREE | FREE | FREE | FREE |
| Backups | Daily | Daily | Daily | Daily |
| MySQL Databases | Unlimited | Unlimited | Unlimited | Unlimited |
| Mailboxes | Unlimited | Unlimited | Unlimited | Unlimited |
| Free Domain | YES | YES | YES | YES |
| Control Panel | cPanel | cPanel | cPanel | cPanel |
Webhosting UK provides a range of options for users with different needs and there are four packages with different features that we will discuss below so you can evaluate which is the best option for you.
The Starter Plan is the most basic option Webhosting UK offers that is perfect for entry-level website hosting. It allows you to host two websites with a 5GB of SSD storage to run basic websites at the best price the company can offer.
The Premium Plan is the company's best-seller which offers customers excellent value by allowing you to host five websites with 10GB of SSD storage at a reasonable monthly price.
The Advanced Plan is for moderately complex sites. The option provides the best value to users with hosting available for 15 sites with 20GB of SSD storage.
The Developer Plan is for professionals or organizations that want to host complex websites that incorporate custom features such as e-commerce that require more resources. You can host unlimited websites and has 40GB of SSD storage.
Webhosting UK Loading Speed
How fast will my website load on Webhosting UK?
Website loading times directly affect the experience a potential customer has when they visit your website and if your website doesn't load fast enough then they will visit your competitors' websites.
No one wants to waste their time waiting for websites to load and you only get one chance to make a long-lasting first impression which is why you should consider a web hosting service with excellent performance.
Faster loading sites are not only preferred by your website visitors but also by Google and other search engines, which tend to rank them higher as they offer people a far better user experience.
TESTING PROCESS
I track both website load times manually and server response times automatically to get a better understanding of how fast and consistent Webhosting UK's servers perform over several months.
Webhosting UK Performance Metrics
The following metrics are generated using Lighthouse Performance data.
| METRIC | RESULTS |
| --- | --- |
| First Contentful Paint | 605ms |
| Time to Interactive | 605ms |
| Speed Index | 585ms |
| Total Blocking Time | 0ms |
| Largest Contentful Paint | 605ms |
| Cumulative Layout Shift | 0 |
Webhosting UK Browser Timings
These timings are milestones reported by the browser.
| METRIC | RESULT |
| --- | --- |
| Redirect Duration | 0ms |
| Connection Duration | 69ms |
| Backend Duration | 201ms |
| Time to First Byte | 270ms |
| DOM Interactive Time | 423ms |
| DOM Content Loaded Time | 423ms |
| Onload Time | 569ms |
| First Paint | 604ms |
| FULLY LOADED TIME | 885ms |
Webhosting UK runs on shared hosting servers which feature SSD-accelerated storage, providing increased speed, improved performance and loading speeds. However, the server response time and website loading speed is fractionally slower than most of their competitors.
conclusion
Based on the server performance and browser timing metrics shown above, Webhosting UK is fractionally slower than other web hosting companies we have tested. If you host your website with Webhosting UK your website will load around 400 milliseconds slower than their competitors.
Webhosting UK Uptime Tracker
How consistent are Webhosting UK's servers online?
The website uptime measurement is the percentage of time your website is online and accessible to visitors. The ideal website uptime is 100%, but the industry benchmark for high availability is around 99.999%.
Considering websites are essential for maintaining your business' competitiveness you should look for a web hosting provider with a higher uptime percentage over a long period of time to ensure minimum downtime.
TESTING process
Every single minute I ping my domain name that's hosted on Webhosting UK automatically so I can monitor uptime performance and also detect any downtime. This enables me to keep track of uptime performance over long periods of time and all Webhosting UK's results are shared here.
Here's the current uptime stats for Webhosting.UK.com:
| 7 DAYS | 30 DAYS | 90 DAYS |
| --- | --- | --- |
| 99.883% | 99.899% | 99.943% |
Over the last 7 days you can see that the server uptime is not consistent. After three months, there is enough data to determine the average uptime, which is 99.970% which is not close to the "five-nines availability" standard.
If we consider Webhosting.UK.com's uptime percentage, the downtime is expected to be 4 hours, 59 minutes and 47 seconds that your website will be inaccessible to visitors over a 1 year period.
Webhosting UK promises an uptime of 99.9% for both their Linux and Windows web hosting services, so the uptime of 99.970 might not be the best out there but it definitely surpasses the guaranteed percentage.
Webhosting UK Comparison
How does Webhosting UK compare to competitors?
Selecting the right company for your web hosting needs will become easier if you compare Webhosting UK with other players in the web hosting market who offer a similar set of features at a similar price point.
We have evaluated the "Starter" plan and compared them with the basic web hosting plans offered by Krystal and 20i to see if Webhosting.UK.com offers any additional value.
Webhosting UK vs Krystal vs 20i
Web Hosting Battle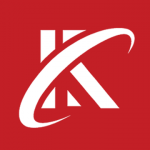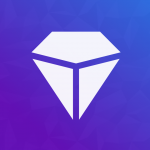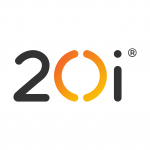 Server Uptime
90 Day Tracking
Server Response Time
London Server
Website Loading Speed
London Server
Websites Hosted
Smallest Package
Free SSL
Secure Sockets Layer
Control Panel
Hosting Management
What Next?
Visit The Winner!
The side-by-side comparison above shows Webhosting UK lags behind in most of the important performance metrics including server uptime, server response time, website loading speed, and disk space.
The price point is perhaps the only benefit of Webhosting UK (although you will pay quarterly), but saving a few pence extra per month cannot justify the drop in server performance compared to their competitors.
If you want your website to load faster, be online more of the time (better uptime stats), get better customer support and more web hosting features for an even better price, then check out my in-depth 20i hosting review to see why they are my #1 recommendation.
Webhosting UK Prices
How much does Webhosting UK cost?
Webhosting UK has the most reasonable rates for all their web hosting packages, there's also a 30-day money-back guarantee policy and there are no additional hidden charges.
The prices shown below are based on Webhosting UK's shared web hosting packages and don't include VAT.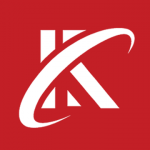 Starter allows you to host 2 websites, comes with 5GB SSD diskspace, unmetered bandwidth per month and unlimited MySQL databases.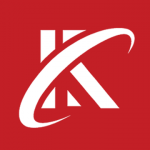 Premium allows you to host 5 websites, comes with 10GB SSD diskspace, unmetered bandwidth per month and unlimited MySQL databases.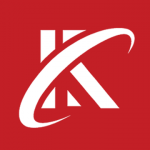 Advanced allows you to host 15 websites, comes with 20GB SSD diskspace, unmetered bandwidth per month and unlimited MySQL databases.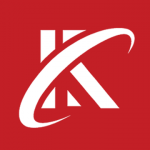 Developer allows you to host unlimited websites, comes with 40GB SSD diskspace, unmetered bandwidth per month and unlimited MySQL databases.
DISCLAIMER: I'm not paid a commission if you buy through these links.
The "Intermediate" option is cheaper than most basic plans offered by other web hosts, while the "Advanced" and "Developer" plans are only a fraction of the price of other providers.
Webhosting UK might be a cheap web hosting service on the face of it, but the server performance clearly has a long way to go to be on par with their closest competitors within the UK.
Average server response times and website loading speeds can be limiting for any website, but it is not the worst option out there and provides all the basic features that can be upgraded easily for a small fee.
Webhosting UK Reviews
Editors & user reviews of Webhosting UK.
Below Average Performance.
Webhosting UK was founded back in 2001 and is now part of the Hyperslice® Group. They are one of the UK's largest web hosting providers with more than 35k customers and 1 million+ websites hosted. Webhosting UK offer competitive prices for small business owners.
Add your review
|
Read reviews and comments