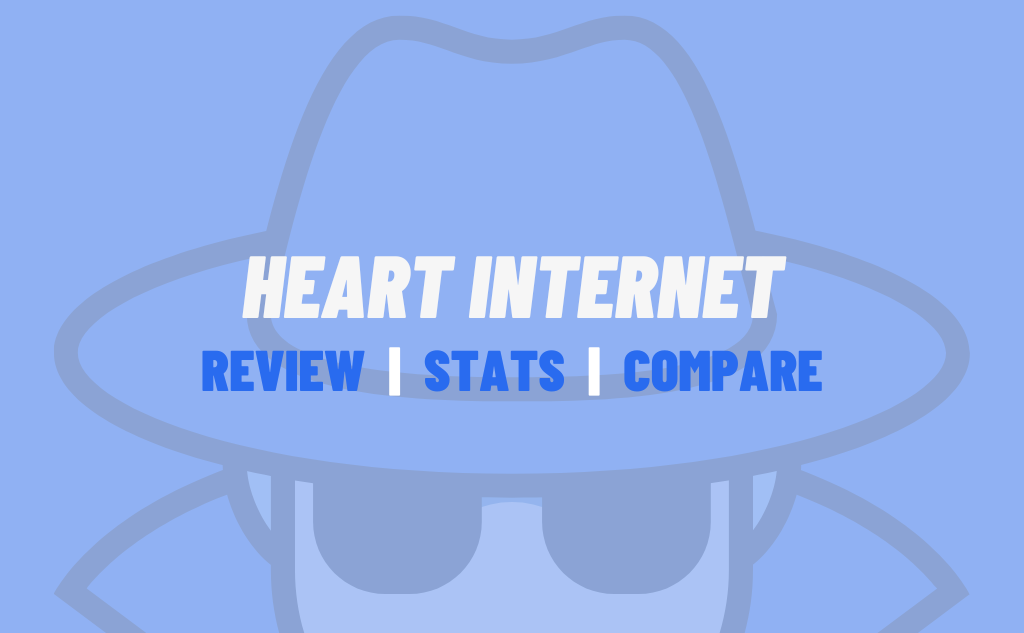 You've found this Heart Internet web hosting review as the chances are, you're doing some research into this provider to see if Heart Internet is suitable for hosting your website and you'll find your answers inside this detailed review.
You'll soon realise that there's hundreds of different options available when it comes to web hosting services, and you cannot test them all to see which one works best for you, which can make it even more difficult to choose the right one.
With my decade of web hosting experience I decided to test companies such as Heart Internet to see if they do actually deliver what they say and I've published all my testing data of this company on this page.
About Heart Internet
How was Heart Internet web hosting born?
Heart Internet was founded back in 2004 by Tim and Jonathan Brealey (creators of 123-reg and webfusion), although they both left the company in 2014 and have since gone on to launch the popular 20i hosting service.
Under their leadership, Heart Internet was named the 'Fastest Growing Internet Company in the UK' in 2009 by Deloitte with over 6000% growth in 5 years.
Since 2004, Heart Internet were:
Named as the UK's best web hosting company in 2013, 2014, and 2015 in the PC Pro Excellent Awards.
Given the Best Shared Hosting award in the 2015 and 2016 ISPA (Internet Service Providers' Association) Awards.
The winner of Micromart's 2014 Editor's Choice Awards.
However, since Heart Internet's original leaders have left and the company is now owned by GoDaddy, it's a shadow of it's former self with nothing really original about it and is basically a clone of tsoHost (also owned by GoDaddy).
Around 10 years ago, their reseller hosting setup was an unbeatable, in-house built powerhouse that ran my own web hosting company until they hiked the prices and stopped updating their technology, so it all went a bit stale.
Heart Internet Pros & Cons
Straight to the point…
Pros
Monthly billing available
Free domain name (yearly plans)
Free website migration
Cons
Owned by GoDaddy
Clone of tsoHost
No Free SSL on smaller plans
Only host 1 website on Economy
Heart Internet is a part of the Host Europe Group which is now owned by GoDaddy. The web hosting packages for both Heart Internet and tsoHost are identical as GoDaddy also owns Paragon Internet Group which owns tsoHost.
While I would not say that it's the end of the road for this company, they are not far off putting a nail in their own coffin as they fail to meet the level of features offered by their closest competitors.
Companies such as Krystal Hosting and 20i Hosting (who have a better reputation than Heart Internet) at least offer free SSL for your domain name, which is a standard requirement for security and privacy of your website visitors.
The fact that Heart Internet is now owned by GoDaddy is not great as I've had serious issues with both billing, service and support when using them for my business in the past, so I moved all my services away from them to better providers.
At the time of writing this review, current customers of GoDaddy are still facing similar issues on a regular basis, the same issues that I had years ago, so do you really want to host your website with Heart Internet, knowing GoDaddy owns it?
Heart Internet Features
What's the best Heart Internet features?
According to Heart Internet, they only use high-end Dell server hardware alongside the latest generation of processors by Intel, paired with a network that consists of high-spec equipment from Juniper Networks and Cisco Systems to provide server reliability and optimum performance.
They used to have their own in-house built control panel called eXtend that was updated regular, although since Tim and Jonathan Brealey left in 2014, the software seemed to be left to rot and was soon way too out of date.
Now GoDaddy owns it, they have shifted their control panel to cPanel which is the most popular, it's easy to use and the one I prefer to use to be fair. I would much rather use cPanel than an outdated in-house built control panel.
Heart Internet has a range of web hosting services which include:
Shared cloud-based hosting
Windows web hosting
WordPress web hosting
Virtual private servers
Dedicated servers
Reseller web hosting
Domain registrations
Website security & SSL
Here's a quick overview of the features:
SPEC
ECONOMY
DELUXE
ULTIMATE
MAXIMUM
Sites Hosted
1
5
10
200
Disk Space
100GB SSD
Unlimited
Unlimited
Unlimited
Bandwidth
Unlimited
Unlimited
Unlimited
Unlimited
Memory (RAM)
512MB
512MB
1GB
2GB
SSL Certificate
NO
NO
YES
YES
Backups
Daily
Daily
Daily
Daily
MySQL Databases
Unlimited
Unlimited
Unlimited
Unlimited
Mailboxes
Unlimited
Unlimited
Unlimited
Unlimited
Free Domain
(Yearly Plan Only)
YES
YES
YES
YES
Control Panel
cPanel
cPanel
cPanel
cPanel
To get SSL from Heart Internet, you would either have to signup to their Ultimate package or pay them around £50 per year to get the same features that you can get from a more reputable company at a fraction of the cost, if not free.
You are limited by how many websites you can host on your web hosting package as on their most affordable plan you can only host 1 website, so the Economy package would be no use if you have other websites that you want to host on the same account.
If you decide to signup and get a web hosting plan that you pay for a year in advance then you'll get a free domain name registration for the first year and all plans whether paid monthly or yearly get a free website migration.
While they do offer a large quantity of SSD diskspace and unlimited bandwidth, you will not really be able to utilise it due to the restrictions on the amount of websites you can host on your account which is a bit pointless really.
While their customer support is known for been fast and helpful, the service overall is just not what it used to be, as 10 years ago they were way more innovative compared to their competitors, but seems they are now stale and falling behind.
Heart Internet Loading Speed
How fast will my website load on Heart Internet?
The loading speed of your website is crucial to the success of your business, as it's a fact that faster loading websites have higher conversions, which means your website will generate more leads and paying customers if it loads fast.
Think about it, if you visited a website to buy a product and the website was so slow that you could not load the shopping cart, would you visit that website again to buy something or buy it from a website you know loads fast consistently?
Here's a few stats that prove loading speed is so important:
1 in 4 visitors would abandon a website that takes more than 4 seconds to load
46% of users don't revisit a poor performing website
1 second delay reduces customer satisfaction by 16%
Sources: LoadStorm, Econsultancy.
When hosting your website with Heart Internet it would be useful to determine if their web hosting service is fast enough to ensure you don't leave a bad impression on potential customers who visit your website.
MY simple PROCESS
I have my own domain and web hosting account on Heart Internet so I can track page loading speeds and a range of other loading metrics manually on a regular basis to get a better understanding of how fast and consistent Heart Internet's servers perform over long periods of time.
Krystal Hosting Performance Metrics
The following metrics are generated using Lighthouse Performance data.
| METRIC | RESULTS |
| --- | --- |
| First Contentful Paint | 288ms |
| Time to Interactive | 288ms |
| Speed Index | 283ms |
| Total Blocking Time | 0ms |
| Largest Contentful Paint | 288ms |
| Cumulative Layout Shift | 0 |
Krystal Hosting Browser Timings
These timings are milestones reported by the browser.
| METRIC | RESULT |
| --- | --- |
| Redirect Duration | 0ms |
| Connection Duration | 45ms |
| Backend Duration | 58ms |
| Time to First Byte | 103ms |
| DOM Interactive Time | 268ms |
| DOM Content Loaded Time | 268ms |
| Onload Time | 285ms |
| First Paint | 287ms |
| FULLY LOADED TIME | 349ms |
The website loading speed for Heart Internet is excellent compared their closest competitors. However when you look at the bigger picture, you will find that they lack in other departments such as server uptime, features and technical support.
conclusion
Based on the server performance and browser timing metrics shown above, Heart Internet is one of fastest loading web hosting companies we have tested recently. If your website was hosted with Heart Internet, it would load 100 milliseconds faster than their closest competitors.
Heart Internet Uptime Tracker
How consistent are Heart Internet's servers online?
You need a web hosting provider that has proven to deliver exceptional uptime as this metric will determine how often your website is offline and unavailable to visit.
If your website is down, your customers are unable to visit which means you could lose revenue and potential customers who find your website on Google may move directly into the hands of your competitors if your website is inaccessible.
This is why I track the uptime of Heart Internet, to see if they deliver on their uptime promises and to also give you a better understanding of how they perform over long periods of time, as the results can fluctuate from week to week.
MY simple process
Every single minute I ping my domain name that's hosted on Heart Internet automatically so I can monitor uptime performance and also detect any downtime. This enables me to keep track of server performance over long periods of time and all Heart Internet's uptime and downtime results are published below.
Here's the current uptime stats for Heart Internet:
| 30 DAYS | 90 DAYS |
| --- | --- |
| 99.959% | 99.969% |
Based on these stats your website would be down for 2 hours 43 minutes and 2 seconds over 365 days, which is currently below average compared to other web hosting companies we are tracking, which are above 99.99%.
Heart Internet promises a 99.90% server uptime guarantee, not including planned or emergency server maintenance and our data confirms that the average uptime over a time period of 90 days was 99.969%, which means they are delivering on their promises.
Heart Internet Comparison
How does Heart Internet compare to competitors?
In your search for the best web host, it would be beneficial to compare Heart Internet with some of its competitors to ensure you're getting the best deal, so let's compare features, performance and price points for the basic packages on each individual hosting company.
Heart Internet vs Krystal vs 20i
Web Hosting Battle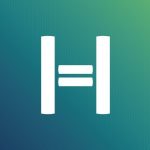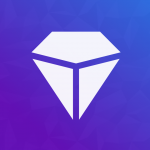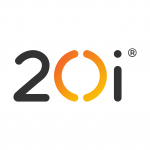 Server Uptime
90 Day Tracking
Server Response Time
Average
Website Loading Speed
London Server
Websites Hosted
Smallest Package
Free SSL
Secure Sockets Layer
Control Panel
Hosting Management
What Next?
Visit The Winner!
The results show that Heart Internet has some decent features, including plenty of storage space and bandwidth but the fact that they are now owned by GoDaddy is a real issue for me.
Despite a below average uptime, the server response time and website loading time is pretty decent, which is bound to offer a better user experience when potential customers visit your website.
You get a decent amount of SSD diskspace and unlimited bandwidth for a low fee but as they only allow you to host 1 website and don't offer free SSL on their smallest package, this puts them behind the competition.
If you want your website to load faster, be online more of the time (better uptime stats), get better customer support and more web hosting features for an even better price, then check out my in-depth 20i hosting review to see why they are my #1 recommendation.
Heart Internet Prices
How much does Heart Internet web hosting cost?
Heart Internet provides its customers with a range of cost-effective web hosting solutions with the choice of either a monthly or annual subscription, so you are not forced on a yearly plan if you don't want to be.
The prices shown below are based on Heart Internet's shared web hosting packages and don't include VAT.
If you have tried all other web hosting companies we have featured and they are still not doing it for you then check out Heart Internet as a last resort, they have a monthly billing option and a 30 day money back guarantee so it's risk free.
Heart Internet Reviews
Editors & user reviews of Heart Internet.
Average Performance
Heart Internet was founded back in 2004 giving them more than a decade of experience within the web hosting industry and have grown to become a popular, multi-award winning provider of shared, VPS, dedicated and reseller web hosting. However, since GoDaddy took over the service has gone down hill.
Add your review
|
Read reviews and comments